At Younger Beauty, our Wirral Beauty Salon, we offer Laser Hair Removal as an effective long-term solution for treating unwanted hair for those suffering from Polycystic Ovary Syndrome (PCOS).
PCOS affects the body's hormone levels which cause excessive hair growth on the face, nipple area, chest, lower abdomen, and thighs which can be extremely distressing for sufferers with this condition.
We have successfully treated many clients with PCOS achieving excellent results with our diode laser. We have invested in one of the latest technologies in the market for permanent hair removal.
We have a tri-cluster diode laser with the latest skin cooling technology. Tri-cluster lasers use three different wavelengths of light which we can treat all skin types and most hair colours. The results are quick, relatively painless helping those suffering from PCOS abandon the razor and improve their self-confidence.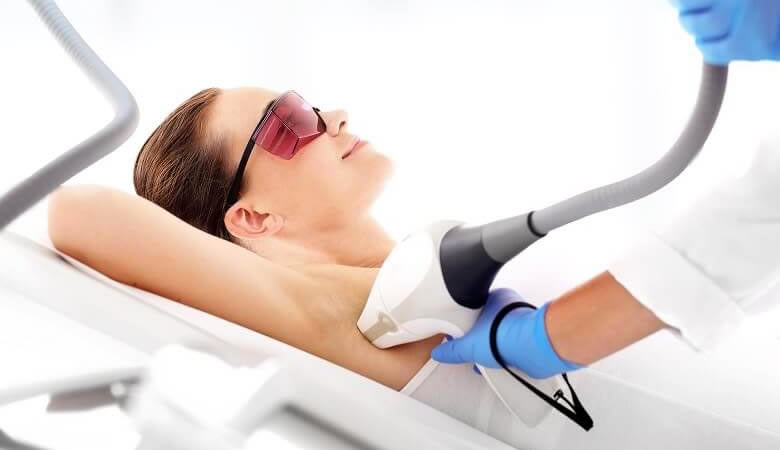 Although the results have been fantastic for many with PCOS and often life-changing, some clients may need to continue to have the treatments regularly to maintain a reduction in hair growth.
Laser hair removal destroys the hair follicle responsible for the hairs growth. However, with PCOS, continual new hair follicles are being formed due to the hormonal stimulation so often this is why you may need a maintenance treatment every eight weeks.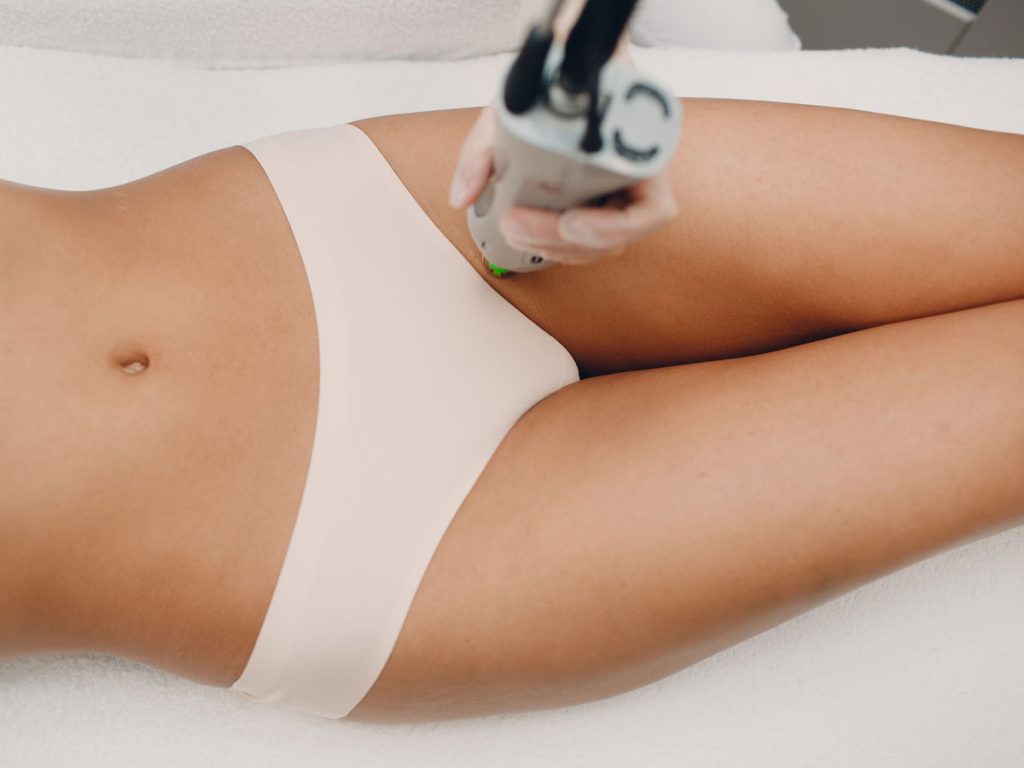 Before commencing Laser Hair Removal, you'll have a complimentary consultation to ensure you're a suitable candidate for the treatment and to discuss all your concerns and meet our experienced Laser Technician Nicky.
To recap, let's focus on why we recommend Laser Hair Removal for PCOS sufferers.
Improve Self Confidence
Hair is destroyed at the root, so there's no need to worry about shaving or tweezing before leaving the house. You're always ready to go!
Comfortable Treatments
Unlike painful electrolysis, you'll comfortably remove unwanted hair without having to let it grow out first. You don't have to grow the hair you freshly shave before each treatment.
Supportive environment
Managing the symptoms of PCOS — including hair growth — is a delicate matter that should be done with care and consideration and here at Younger Beauty Laser Aesthetics we will make sure we give you all the support and aftercare that you require.
You've struggled with the embarrassing stubble & ingrown hairs of polycystic ovarian syndrome for far too long. Take the first step toward getting permanent results and contact us today to book your
Click Here to Schedule your free consultation to learn more about Laser Hair Removal today!