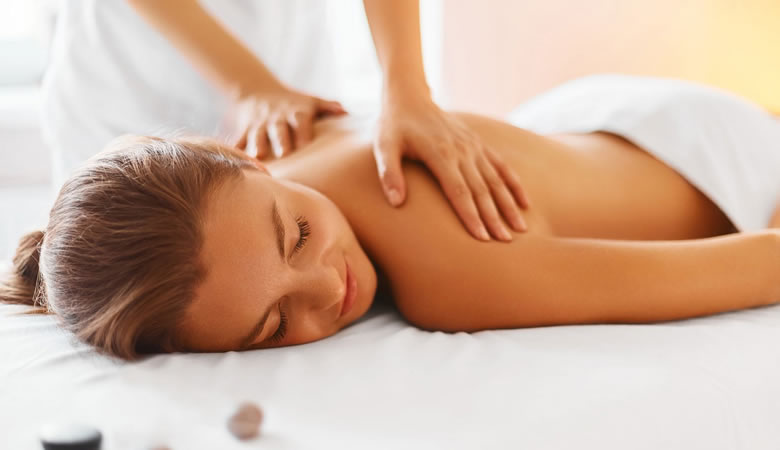 Decades of research has attributed massages to improving the function of your immune system. In one study from 2010, massage was shown to enhance production of white blood cells which fight against illness and diseases. The same study also looked at how massage affects hormone levels, and it showed a decrease in levels of cortisol (the stress hormone) and an increase in oxytocin (the trust hormone) for people who had a massage twice a week.

A relaxing massage can reduce stress, depression and anxiety. This aids in your overall feeling of well being and can even lower blood pressure. Regular massage can also increase levels of the neurotransmitters serotonin and dopamine, which is excellent for people suffering from depression and anxiety.
Even the insomniacs amongst us may find it easier to get a good night's sleep after a Luxury massage treatment. Some people also fall asleep while they are being massaged! Many studies have addressed this phenomenon and accredit it to massage's effect on delta waves, which are the brain waves associated with deep sleep.
The ultimate in massage treatments! We offer either a full body or back, neck and shoulder massage depending on the length of time of your treatment. Hot Stones are placed on parts of your body and then used by our therapist to relax and ease tense muscles and damaged soft tissues throughout your body.
A 40 minute wonderfully relaxing Indian Head Massage focusing on the back, neck, arms, face and scalp. Aides in the prevention of migraines and headaches and is the perfect treatment if you are busy but need some time to unwind.
During pregnancy, your body goes through a lot of changes which can cause your physical and emotional well being to be affected. Our hour-long pregnancy massage allows you to relax and enjoy a range of gentle massage techniques and can be enjoyed from 14 weeks onwards into your pregnancy. The treatment can help and relieve backache and reduce swelling.
Feeling burnt out? If you've been running on empty, an aromatherapy massage could be just what you need to recharge your batteries. At Younger Beauty, we use the Tropic range of essential oils that make this treatment truly transformative. Essential oils can do everything from energising to de-stress or reinvigorate.
The power of essential oils is twofold. Firstly, through inhalation, you'll be relaxed by their lovely calming smell, but also, they penetrate the skin and move quickly into your bloodstream, loosening any muscle pains and working on any suppressed tension you've got. Through the physical effects of the oil on your body, and the smells travelling through your nasal passage to your brain to help relax you emotionally, you may well fall asleep during an aromatherapy massage. After your massage, you'll be ready to drift on out – despite how much you might not want to. Remember to drink water after the treatment as the oils can be dehydrating.