shellac nails | nail infills | nail art | nail manicure
Fabulous Nails & Nail Art
---
Here at Younger Beauty, our Expert Nail Technicians offer a full range of services to transform your nails with fabulous designs, colours and treatments. We only use natural products that are vegan and cruelty-free, so you can completely relax and feel pampered.
---
Nail Extensions
- Using a variety of gel products we will lengthen your nails using tips and then give them added support with a layer of gel over the top. Gel tends to be much kinder to the natural nail but still has all the benefits of acrylic and soaks off without damaging your nails.
Gel Polish
- Our Expert Nail Technicians use "The Gel Bottle" brand. Their gel polishes are rich, highly pigmented, chip resistant and offer extreme long lasting shine.
Luxury Manicure
- Regular Manicures are recommended as our hands and nails need that little bit of TLC and are available with or without gel polish. Our luxury manicure consists of a file and tidy of the nails along with cuticle work. Exfoliation, deeply nourishing hydration and a lovely hand and arm massage to finish.
Luxury Pedicure
- Our feet are often neglected and in need of some care. Our luxury pedicure will give feet an incredibly relaxing and refreshing treat. Consisting of relaxing foot soak, exfoliation, hard skin removal, deep hydration and a fantastic foot and leg massage to finish. You may add gel polish to your treatment if you wish.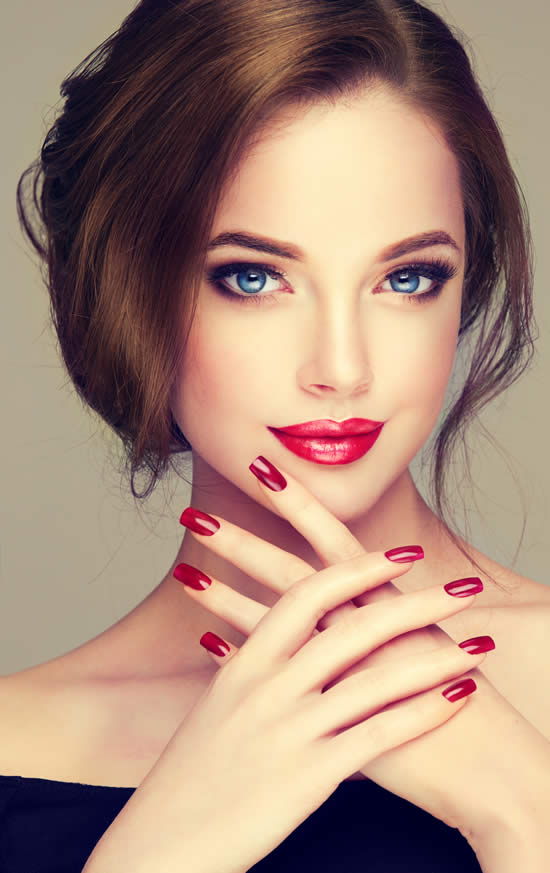 hot stones massage | deep tissue massage | aromatherapy massage
Luxury Massage
---
Our expert therapists offer a range of luxurious massages to completely rejuvenate and pamper both Ladies and Gentlemen. All our treatments are carried out in our bespoke massage room and create a feeling of pure indulgence. Depending on the treatment you choose you will leave feeling soothed and relaxed or invigorated and revived.
---
The benefits of massage are well documented and clinically proven. These include:
Improving the function of the Immune System
Improving well being by reducing anxiety, stress and depression.
Reducing Pain and Inflammation
Reputable and Trustworthy
Improving and aiding sleep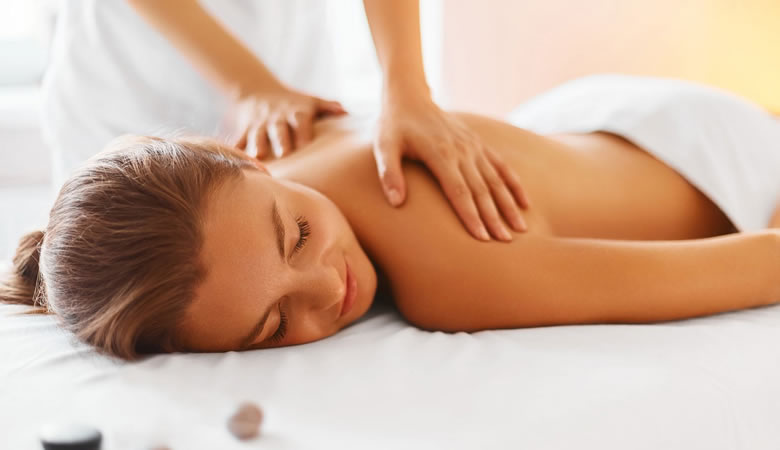 facial dermabrasion | facial firming | facial treatments
Indulgent Facials
---
Relax and indulge your senses, with one of our carefully selected Tropic facials. Begin with a warm foot cleanse, the ultimate start to any facial. Deeply cleanse and smooth your skin with our 100% natural products. Each facial is carefully tailored to your needs, by one of our facial specialists. Each Tropic facial will include a deeply relaxing massage, easing your muscles and eliminating toxins.
---
Hydro Tropic - Give your skin a drink with our ultimate hydrating range.
Anti Age Tropic - Turn back time and revitalise your skin.
Sensitive Tropic - Soothe, calm and resurface with our gentle plant-based formulas.
Brightening Tropic - Resurface and brighten your skin, leaving you with a dewy glow.
Clear Tropic - Clear your pores and eliminate impurities.
ultimate brows | hollywood lashes
Brows & Lashes
---
Brows and Lashes enhance our eyes and can transform the face. From well-defined brows, to thick, luxurious lashes at Younger Beauty we have an option for every need.
---
Brows - There are now more ways than ever to keep Brows looking their best. Whether it's a quick tidy to a full ultimate brow redesign, at Younger Beauty, we offer a complete range of choice.
Lashes - We have a variety of choice in order to give you those luxurious lashes. From tinting to lifting, weekend lashes or semi-permanent we offer it all.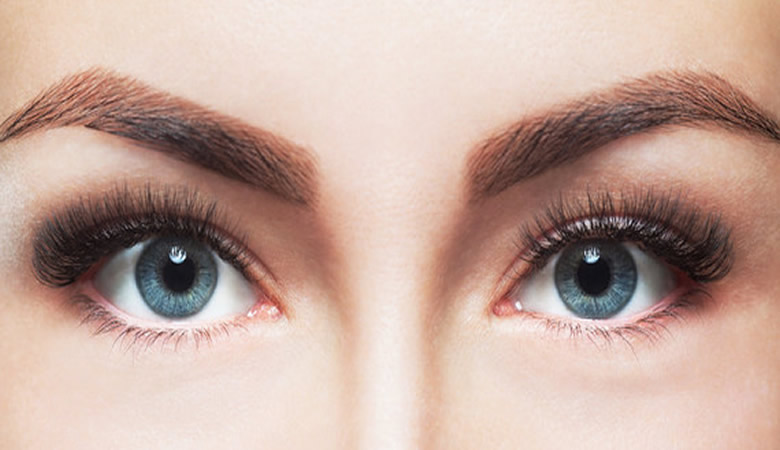 semi-permanent eyebrows | semi-permanent eyeliner | lip tattoo
Semi-Permanent Makeup
---
Also known as micropigmentation, it involves colour that is tattooed into the skin, creating make up that does not wash off, looks good, stays put and is long lasting. As the colour is placed into the skin directly into the dermal layer a softer more natural look is achieved.
---
Beautiful Brows shape your face and give the appearance of lift to the face. At Younger Beauty, we use the latest technology and equipment in order to create various different styles of eyebrow in order to achieve a natural and individual look whether that is a hair stroke or a powdered appearance.
Enhance your eyes with upper and/or lower eyeliner tattoo. The eyes are the first thing that people look at when they see you. Due to the expertise of our technicians the treatments are individual to each clients needs in order to create the desired look. The eyeliner is very popular due to the illusion of thicker lashes making the eyes look more open and vibrant.
Permanent Lip Procedures Create symmetry, fullness and definition to any mouth. Over time and as we age the pigment in our lips recedes. The use of the lip treatment helps restore colour but also create definition, and give a fuller but natural look to your lips. With this treatment, less is more, but when done correctly the results speak for themselves.
Scalp Pigmentation is one of the most exciting procedures on the market is that of scalp micropigmentation. A hair loss solution for both men and women. SMP is a non-surgical, highly skilled technique, which replicates the look of natural hair follicles. This technique has proved hugely popular restoring a natural looking hairline on part or entirely bald heads. Balding can be a real confidence knock. The treatment can give the client the appearance of a closely shaved scalp, at the same time delivering the vision of a full head of hair.
Medical procedures – Semi-permanent make up is also used for medical procedures. At Younger Beauty, we have one of the industry leaders in medical tattooing. She has worked closely with various cancer centres training staff in areolar (nipple) tattooing and is privileged to be able to offer this service to the ongoing care of these clients. We also provide procedures to reduce the effects of scarring with fantastic results to be seen.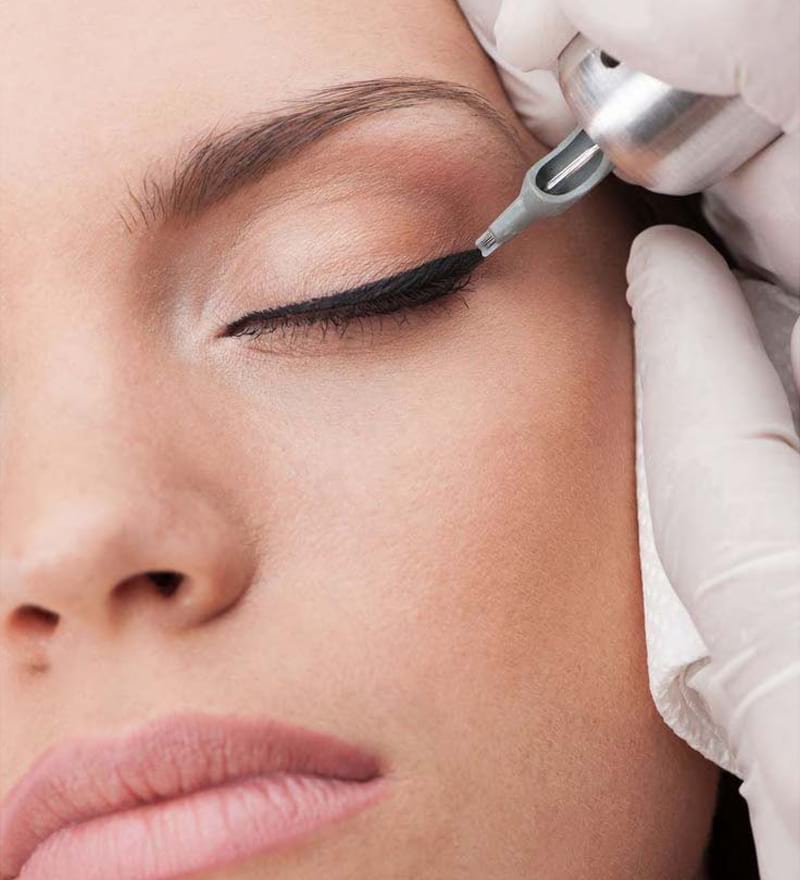 anti-ageing procedures
Anti-Ageing Treatments
---
In this day and age, we are spending more time and money looking fresh and radiant. Luckily, a proliferation of next-generation non-invasive cosmetic procedures such as lasers, micro needling and resurfacing treatments are on offer. This enables us to achieve subtle refreshment without the scalpel.
---
Plasma Therapy is one of the latest and most exciting developments in facial aesthetic rejuvenation. A non-surgical, cost-effective and highly successful alternative to the ablative resurfacing or surgery. The natural facelift with amazing results.
Meso Vytal is a new skin needling treatment which produces incredible results. The needling allows the use of hyaluronic ointments to penetrate directly into the intersection between the epidermis and the dermis, in turn, repairing and erasing fine lines and wrinkles.
Dermaplaning is a manual exfoliation technique to remove hair and debris from the skin creating a healthier more radiant appearance. Often combined with the Meso Vytal treatment to maximise results.
botox injections | lip fillers
Botox & Fillers
---
Botox and dermal fillers are cosmetic treatments given through injections. They are minimally invasive and are not classed as a surgical procedure.
---
Botox is a non-permanent treatment that works on wrinkles caused by muscle movement. These are known as dynamic wrinkles, or often referred to as "expression lines". Botox does not work on fine lines and wrinkles caused by sagging or loss of plumpness in the face. These are known as static wrinkles. Areas of static wrinkles include lines in the cheeks, neck, and jowl areas.
Dermal Fillers sometimes called soft tissue fillers, are substances designed to be injected beneath the surface of the skin to add volume and fullness. Static wrinkles include those around the mouth and along the cheeks. These wrinkles are usually a result of a loss of collagen and elasticity in the skin.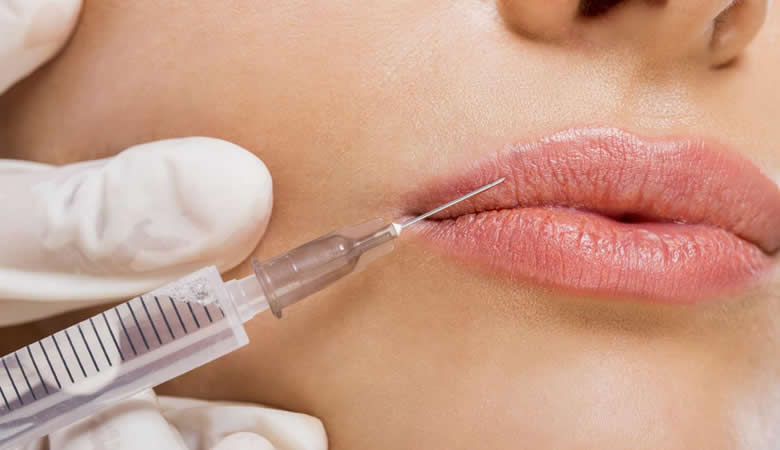 contact us
We would love to answer any questions that you may have...