We believe that everyone deserves beautiful brows and lashes! With an extensive range of services to transform and enhance your brows and lashes we have treatments to suit everyone's taste and style. Our expert technicians can advise you on what to choose if you are unsure and will be happy to answer any questions you may have.
Just as the title suggests, this is the perfect treatment for those wanting to make the most of and maximise your natural brows. Before your treatment, we will arrange a consultation so that we can measure out the points of the brow that will be waxed, tinted, threaded and plucked. We will finally apply makeup to the finished brow to complete the look for your perfect brows.
Semi-Permanent Lash Extensions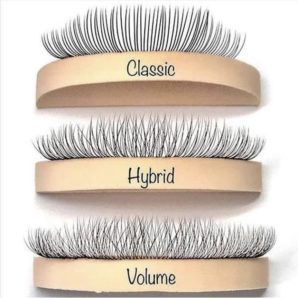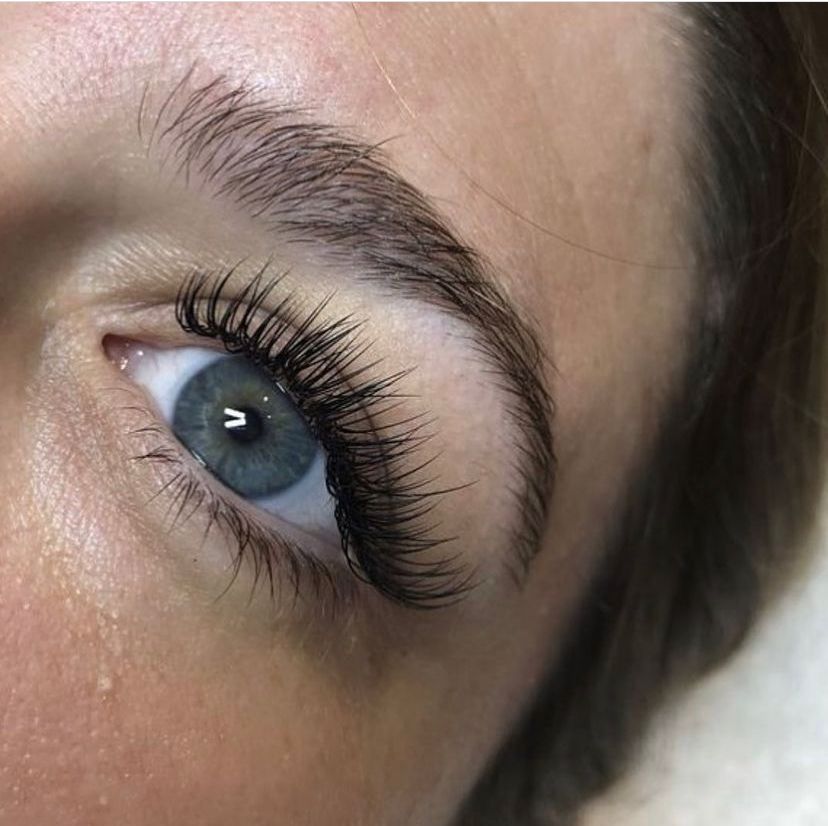 Classic eyelash extensions are simple, beautiful, natural-looking eyelash extensions. They are applied on a 1:1 ratio, which means one extension is attached to one natural lash. This allows you to achieve a natural enhancement. Classic eyelash extensions come in a range of materials, thicknesses and styles, and part of our training covers the specifics. Classic eyelash extension application typically takes 1.5 to 2 hours and the results should be soft, natural-looking lashes. Classic lashes won't add much volume but will add length. Classic extensions offer an even lash line that opens up the eye.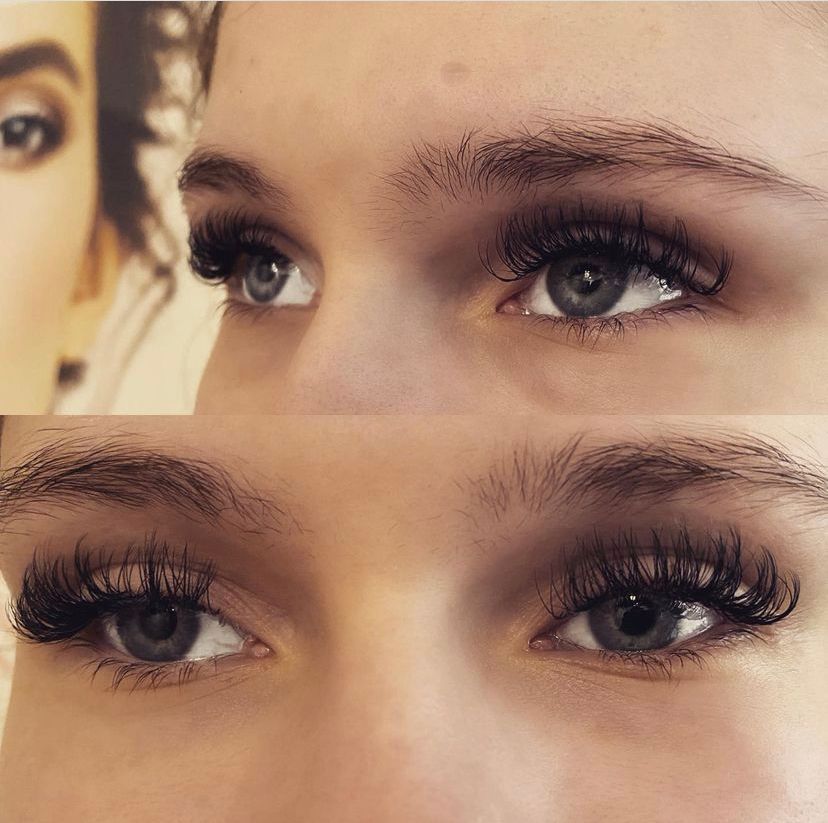 Hybrid lashes are a 70-30 mixture of both classic lashes and volume lashes. Choosing hybrid extensions gives your clients the best of both worlds. The look is achieved by mixing classic lashes and volume lashes placed strategically to frame the eyes. Hybrid extensions offer a variety of texture and more volume, but without the sometimes-unnatural look of volume lashes. For the clients that want a lash line with a bit more volume but not quite as full as volume extensions, then this is the route to go.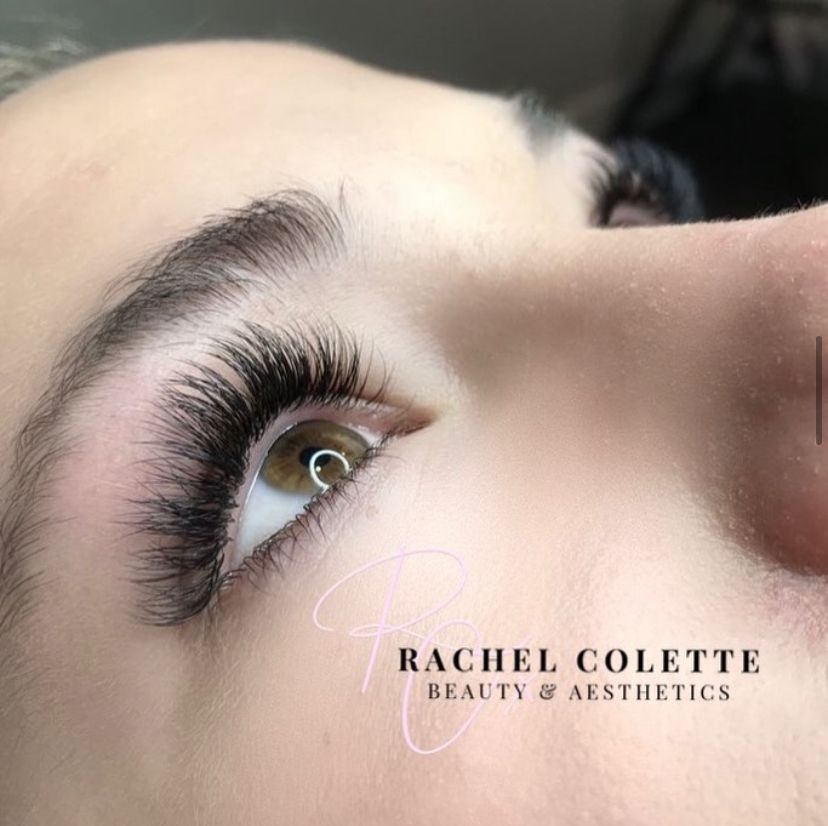 When using the Russian Volume technique, the lash artist applies more than just one extension to each natural lash, fanning them out to give the illusion that more lashes are growing from one spot.
The actual thickness of the lash extensions themselves also dictates how many lashes can be used in a fan or bouquet. The rule of thumb is that the thinner or lighter the lash extension is, the more can be used in a single fan.
If you have an idea of how you want your lashes to look, please bring a photo with you to your appointment to show our technician, who can then recreate your desired look.
One way to think of a lash lift is like a perm for your eyelashes. Unlike a lash extension, a lash lift simply alters the shape and colour of your natural lashes. In most people, lashes grow out, rather than up. However, upward growing lashes will give a more cosmetically pleasing appearance.
The treatment involves boosting and lifting each individual lash, before tinting them for thicker, darker, longer-looking lashes.
Have you had a reaction to Eyelash Extensions or couldn't keep up with the upkeep? Eyelash lifting could be for you. This amazing treatment is lower maintenance and a faster alternative all whilst still giving you that luscious natural feel. You also have the added benefit of the treatment lasting for the life of your lash growth cycle so your appointments for infills aren't every 2 – 3 weeks.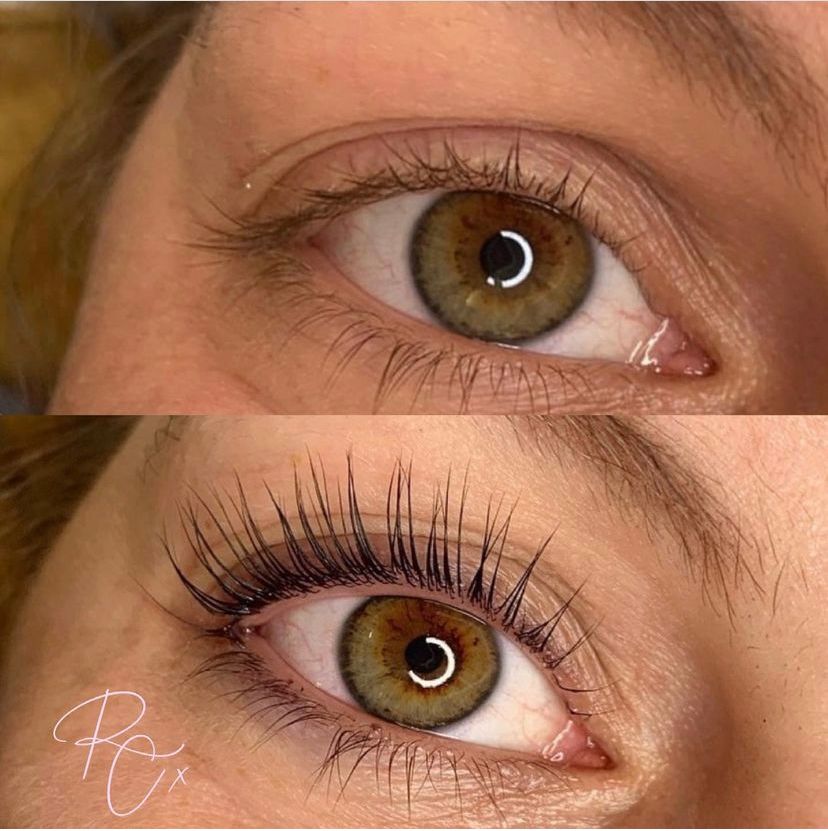 Brow lamination is essentially a perm for your brows, as it gives them a set, uniform shape for an extended period of time. Instead of curls, a setting lotion helps brow hair stay brushed up and lifted upward for about six weeks.
Eyebrow tinting is a technique used to semi-permanently color brow hairs. It also leaves a stain of color of the skin that provides an element of filling in thinner spaces within the brow.
Eyelash Tinting is the process of applying a safe, semi-permanent vegetable dye to your eyelashes. This is done to make your dull lashes appear not only darker but also longer and fuller. Because the process colours the entire strand from the base of lashes to the tip, it can also make the lashes appear longer, too.
Warm wax is thinly applied with a wooden spatula to the hairs that will be removed, a paper strip is then applied directly over the area with the wax, gentle pressure is applied to ensure the hairs in the wax stick to the paper, the paper is then swiftly pulled away, pulling the hairs out directly from the root.