Looking for Botox in Wirral?
We have all had that moment where we are looking in the mirror applying our mascara and lean in a bit closer to perfect our eyeliner and to your horror, you start to become aware of many faint lines around your eyes that seem to have appeared from nowhere. You start looking a bit closer and before it you become obsessed with the lines between your eyes, the deep-set lines on your forward that don't leave when you relax your forehead and the faint sprinkle of liens extending from the sides of your eyes when you smile.
Are they crows feet you ask yourself? When did this happen? Let's not forget wrinkles are a natural part of the ageing process and have been described to "add character" but for many, they feel unsettled with this discovery and may start to ask themselves what can I do. Well of course we can sleep better, stay hydrated, invest in better skincare to take better care of our skin after all it is our biggest organ but let's have a talk about your other options… Botox!
With so many of us asking the question what is Botox? and is Botox safe let's have a little look into the go-to wrinkle eraser of today.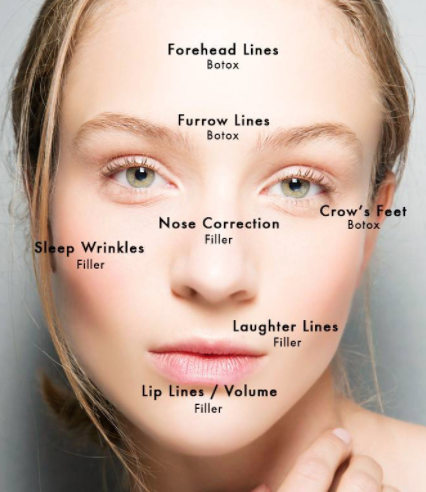 What does Botox do?
Botox is the brand name of botulinum toxin and is found in plants, soil, water, and animal intestines. We call Botox anti-wrinkle injections as this is what they do A chemical blocks the neurotransmitter acetylcholine, causing muscle paralysis that lasts for several months.
Botox is a poisonous substance that affects the nervous system. But don't worry just yet! In order to treat wrinkles, it is given in extremely small doses and is actually often used to treat some common medical conditions such as excess sweating, TMJ pain and migraine. The effect of the muscle paralysis smoothed the skin that occurs when we make expressions and gives a smooth look to the skin with fading of those pesky fine lines and wrinkles.
Can migraines be treated with botox?
Doctors think Botox works for migraine headaches because it blocks chemicals called neurotransmitters that carry pain signals from your brain. Botox is like a roadblock in that pathway. It stops the chemicals before they get to the nerve endings around your head and neck.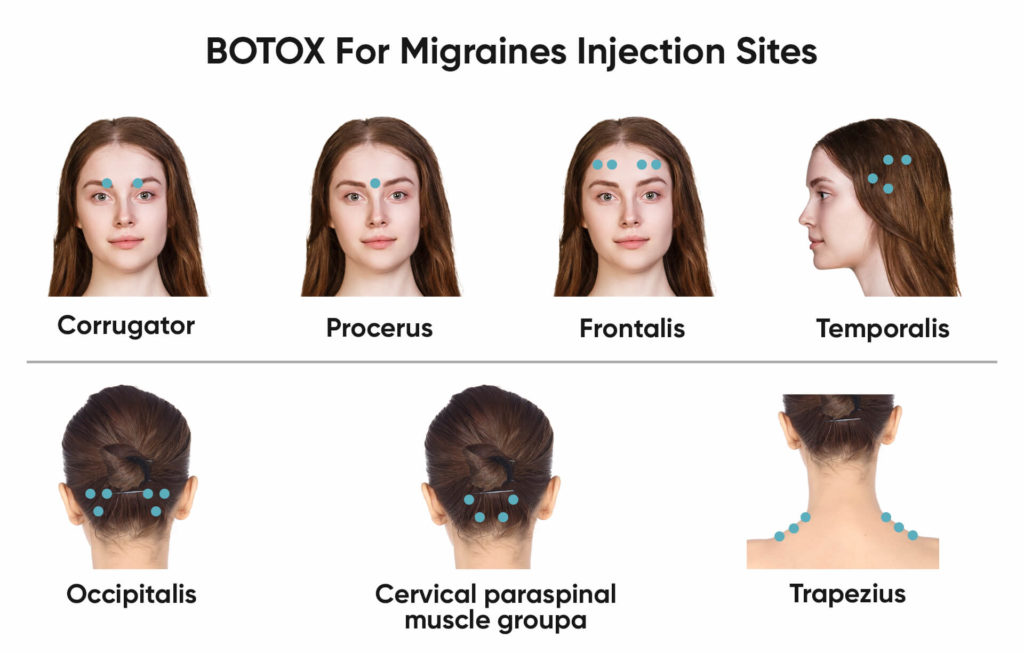 Poison? So is Botox safe?
Research considers Botox to be relatively safe when compared to other, more-invasive cosmetic procedures. Although there are risks which I will explain later when performed by a doctor less than do exist, less than 1 per cent of patients experienced an issue.
Finding the right Doctor for your Botox
When considering who to do your Botox do your homework. If they are cheaper than the rest there's usually a reason why. What product are they using? Are they giving you the full dose?
Consider credentials and experience.
Research the doctor's previous work.
Check online reviews.
Meet the doctor face to face for a consultation.
Have they listened to what you want?
When you meet with one of our Doctors at Younger Beauty in our Wirral clinic, they will create you a Botox prescription and a plan for what you want to achieve.
What are your goals?
Can your goals be achieved with Botox?
Consider your age.
Discuss supplementary treatments if necessary.
Consider your budget.
Discuss lifestyle factors.
When's the right time for Botox?
In our 30s, our skin cell turnover and our collagen production begin to slow down, and it is the time when many of us begin to see the signs of ageing. At this point looking at our daily skincare regime is important.
At Younger Beauty, we are the only clinic on the Wirral to use the latest technology in skin analysis. The HD scanner performs a before and after 3D skin analysis by taking three in-depth images of the skin. This enables us to show a visible objective measure of your skin health but also help demonstrate improvements in your skin health over time, by making certain skincare changes that our Level 4 skin experts recommend. This may include changing your daily skincare regime, resurfacing facials, Radio-frequency treatment, we have many options.
Some people might choose to get Botox before looking at these options and that's ok, but we do advise that we try and improve the foundation rather than go for a quick fix as your face and skin will benefit greatly in the long run. At Younger Beauty, we do a thorough consultation with every client prior to receiving Botox. There are many practitioners out that there who may inject teens and Adults in their low 20's however it's not standard practice at Younger Beauty. We would discuss with each client individually however we would more than likely advise diet and lifestyle and avoidance of environmental factors to improve skin tone and recommend a good skincare regime instead.
What are the Risks of Botox?
We touched on risks earlier. A lot of the additional risks with Botox come down to incorrect use. A "botched" job. If too much is injected into the wrong spot or too much is used and the Patient now appears expressionless. Asymmetry is an interesting presentation and careful and correct Botox can create amazing changes for the better however injected in the wrong place and you are stuck with a droopy eyelid or a wonky brow. Although these are classed as risks Botox is temporary and will wear off so luckily you won't be stuck with these symptoms although can be distressing at the time. Light bruising may occur after receiving injections but will disappear after which a few days.
At Younger Beauty, all of our Aesthetician's are medical doctors but if you do see a practitioner and get any of the following you must see your own doctor.
swollen or drooping eyes

headache

neck pain

double vision

dry eyes

allergic reaction or difficulty breathing
Want to learn more about botox?
Visit our dedicated page here: https://www.youngerbeauty.net/treatments/anti-wrinkle-injections-fillers-profhilo/
How much does Botox cost?
Visit our pricing page here: Price List
Here is a link to a medical guide about Botox – http://www.allergan.com/assets/pdf/botox_med_guide.pdf