Laser Hair Removal, Aesthetics & Beauty Salon in Wirral
Address
16 Thingwall Road, Irby, Wirral, CH61 3UE
We are a team of beauty therapists and technicians providing the latest techniques and expertise within the beauty industry. We specialise in laser hair removal and aesthetics. With over 50 years combined experience in the beauty industry we endeavour to bring you the very best service.
Below is a list of the wide range of services that we provide at Younger Beauty
Here is some delightful feedback from our lovely clients. All reviews are genuine and can be viewed on our Google Business Page and Facebook Page.
Thank you so much all at Younger Beauty. Honestly had the best ever, amazing relaxing facial I've ever had (& I've had a fair few!)
Totally professional service, beautiful treatment rooms and fabulous therapists.
A little hidden haven – you ladies have cracked it!
Highly recommended & will definitely be back. x
I have visited now for a couple of treatments, and I've got to say I've felt totally pampered both times. The welcome you get on arrival is always warm and genuinely friendly, Nicky on reception is always so lovely and goes out of her way to accommodate my appointment requirements.
As for the treatments, the hot stone massage with Charlotte is absolutely out of this world! It is easily one of the most relaxing and therapeutic treatments I have ever been lucky enough to receive, and I can 100% recommend Charlotte and her magic hands.
I have also been for a radio-frequency facial with Rachel, and I was blown away by her knowledge and passion for the products. I loved the results after a couple of weeks and will definitely be returning. Thank you Younger Beauty x
The girls at Younger Beauty are just lovely. I am currently having laser hair removal, which is quick and pain-free. Nicky makes you feel very relaxed and comfortable while she does the treatment. They have amazing offers on too, I highly recommend them and can't wait to see my results 5*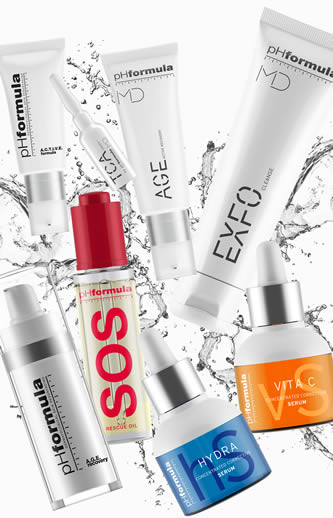 I was given gift vouchers for this place for my birthday, as soon as I walked in I instantly relaxed the staff are so friendly and welcoming. I had a hot stone massage with charlotte, the first time I've had one, but it won't be last it was Amazing!!! Highly recommended.
All the team at Younger Beauty are so lovely and welcoming. I am currently having laser hair removal from Nicky who makes you feel so relaxed and comfortable while having my treatment. She is just the best. It's also pain-free. Amazing results already, Very highly recommended.