At Younger Beauty BOTOX® Injections are a popular anti-ageing treatment for women however we also see men coming through the salon more commonly then you would imagine. A recent survey saw the statistics at 17.5% of Botox treatments being undertaken by men with the number of men opting for cosmetic procedures having tripled since 1997. Men are taking anti-ageing more seriously than you would imagine. Anti-wrinkle injections are being used for reduction of crow's feet, frown lines, and other signs of ageing in exactly the same way as that for women. When administered with expertise and experience at Younger Beauty we ensure the best results keeping it masculine but subtle.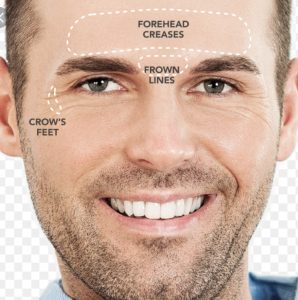 A major concern for both men and women is ending up with a masked face with an immobile forehead!  As with anything if you blame the scissors for a poor hair cut the same can be said for Botox. Experience, and confidence in your aesthetics Doctor is vital. That's why at Younger Beauty we only use Under lining beauty's Dr Syvret who has years of experience and is registered with Save Face.
Who are Save face?
Save Face are a national  register of Accredited practitioners who provide non-surgical cosmetic treatments such as anti-wrinkle injections and dermal fillers. The Register is accredited by a Professional Standards Authority and is recognised by the Government, The Department of Health, NHS England and The Care Quality Commission. 
Why is this important?
 Save Face ensure excellence in patient care, high standards of practice, knowledge and training.
Each and every practitioner and clinic listed on the register have been inspected against a strict set of standards.  Save Face visit each clinic location and undertake ALL the checks on your behalf, so you can be assured when you select a practitioner from this register;
They are who they say they are
They are a registered nurse/midwife, doctor, dentist or prescribing pharmacist with specialist training and insurance in each treatment listed on their profile
They use licensed products sourced from reputable suppliers
They have all of the necessary paperwork in place to protect you from undue risk and harm
Their practice standards meet the requirements to provide you with safe treatments, in a safe environment.
Typically men need more units of Botox than women because their facial muscles are typically bigger and require more injectable and second because their metabolisms can be faster. We do have slightly increased prices for men than women for this reason.
To conclude, this hugely popular procedure is being  commonly used by Men and Women at Younger Beauty. We have the highest qualified medical doctor with Save Face accreditation with a vast knowledge and skill set in the administration of Botox and dermal fillers. If you are still unsure don't forget you can have a free face to face consultation with Dr Syvret to ask any questions and ensure that she is the right aesthetics consultant for you.